Register for the New Jersey State AFL-CIO
2022 Legislative/COPE Endorsement Conference
"RISING UP THROUGH SOLIDARITY"
Hard Rock Hotel & Casino
June 21-22, 2022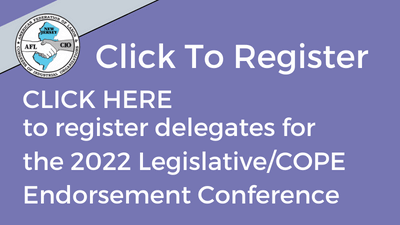 To book reservations with Hard Rock Hotel & Casino, click here: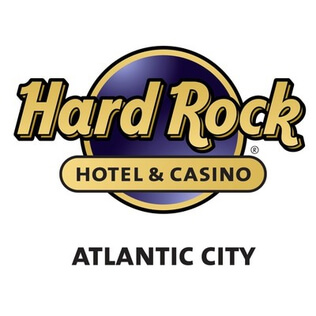 The New Jersey State AFL-CIO is pleased to announce the 2022 Legislative/COPE Endorsement Conference, which will be held at the Hard Rock Hotel & Casino, 1000 Boardwalk, Atlantic City, New Jersey, June 21 & 22, 2022.
The theme of this year's conference is "Rising Up Through Solidarity," which highlights our labor movement's rising out of the COVID19 Public Health Emergency to address the challenges of today and tomorrow in solidarity with working families everywhere. Together, we recognize the sacrifice our essential workers made to take care of New Jersey's communities and save lives.
The working families of the The New Jersey State AFL-CIO are rising up through solidarity to build a diverse movement inclusive of all workers. The upcoming election will be critical to addressing systemic racism, voter suppression, and an economy that is not working for most working people.
We invite you to join us as we hear from our elected leaders and consider endorsements for candidates that uphold our values in solidarity and will rise up with us to ensure victory in the 2022 elections.
This is a credentialed conference to consider endorsements for all 12 members of the US House of Representatives from New Jersey, as well as county and local offices being sought by incumbent and first-time labor candidates.
The conference will adhere to the Voting Eligibility Standards in the Constitution of the New Jersey State AFL-CIO, Article IV, Sections 4, 5 and 6. Also, please refer to "Rules Governing AFL-CIO State Central Bodies," Rules 29 through 41.
Payment for all delegates must be received by the New Jersey State AFL-CIO by 9:00 am on the second day of the conference for delegates to receive their credentials. Only credentialed delegates can vote on issues addressed during the conference proceedings.
Delegate Registration and COPE Luncheon Tickets
The registration fees are $100 per delegate or guest and $40 for retirees. Preregistration is preferred.
When you register, please consider purchasing a table to our COPE luncheon for $2500. Individual tickets for the luncheon are $250.
The COPE luncheon raises money to fund our Labor Candidates School and campaign training program. We welcome your union's full participation in the 2022 Legislative/COPE Endorsement Conference.
We look forward to seeing you in Atlantic City in June.