On Veterans Day 2020, the New Jersey State AFL-CIO Union Veterans Council delivered union-made baked snacks in the spirit of solidarity to honor the retirees living at New Jersey's three veterans homes — Paramus, Menlo Park and Vineland — and to veterans who frequent the VA Medical Center in East Orange.
Union Veterans Honoring Veterans 11-11-2020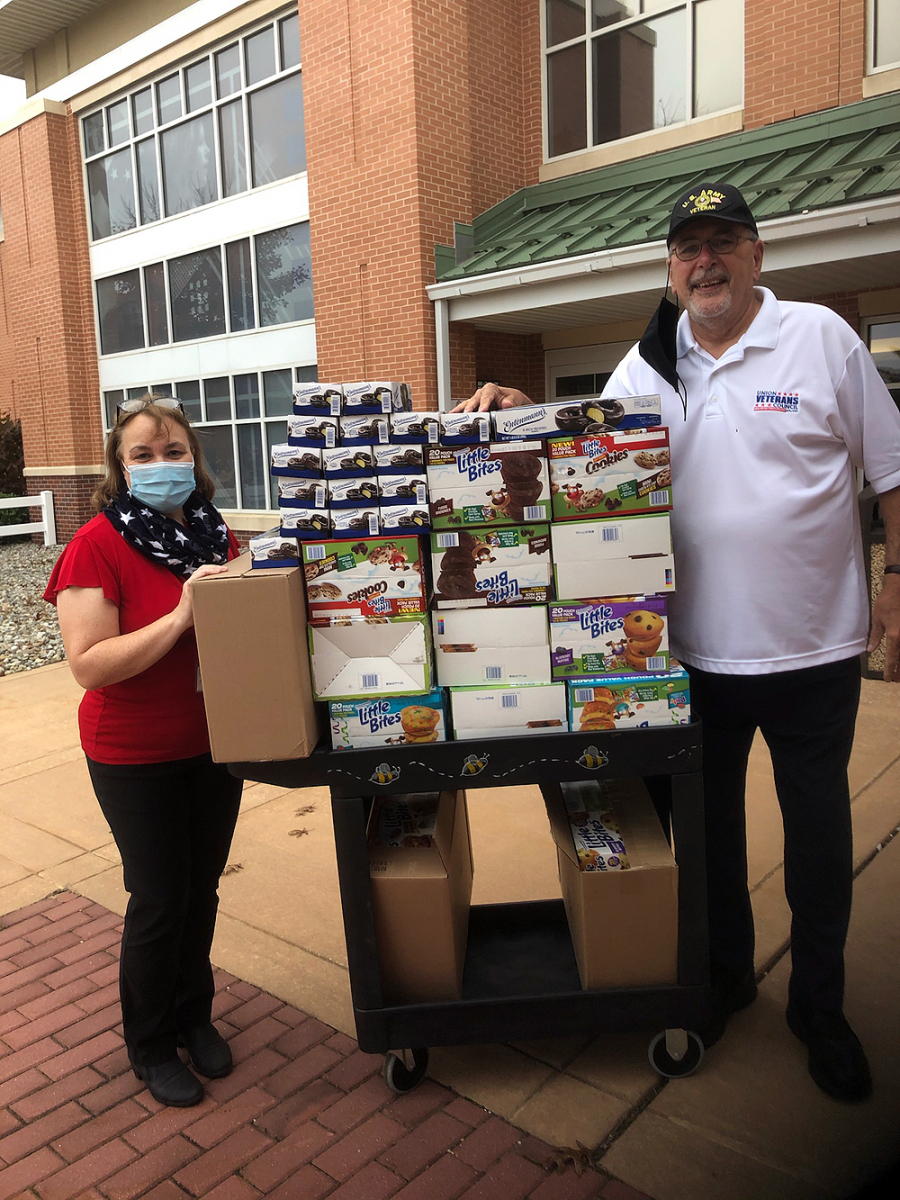 Brothers Don Dileo, Tom Kelley, Tim Rudolph, Clarence Jackson and Calvin Brooks of the Union Veterans Council Steering Committee led the efforts, which were greatly appreciated by the veterans and staff. These heroes have been hit hard by the coronavirus pandemic, and visits like this let them know their fellow veterans stand with them every day.
The New Jersey State AFL-CIO and the UVC are deeply grateful to BCTGM Local 6 and Bimbo Baking for donating the delicious baked goods, which brightened the day for those who served in America's armed forces.