Each union voice matters! Every union voice makes a difference!
Primary Elections: Democratic and Republican primary elections are underway statewide. The primary election is an election by the political parties to nominate candidates for the general election ballot. The areas of the state where one party dominates, the winner of the primary election is essentially guaranteed to win the general election.
Important Deadlines for Primary Elections:
June 3-5 Early voting
June 7 Primary Election Day
---
Visit these links for more information:
Find Your Election Day Polling Place
Find Your Ballot Drop Box Location
The path to electoral victory for New Jersey's working families is through a maximum turnout of union voters.
---
Tuesday, June 7th is Primary Election Day in New Jersey!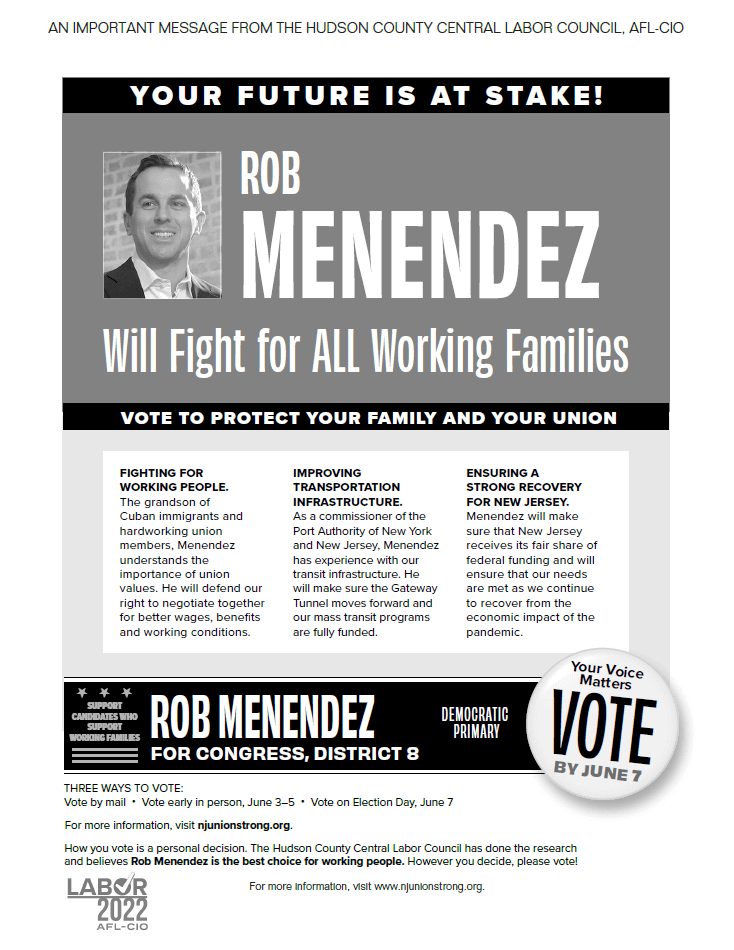 Early Vote Locations:
---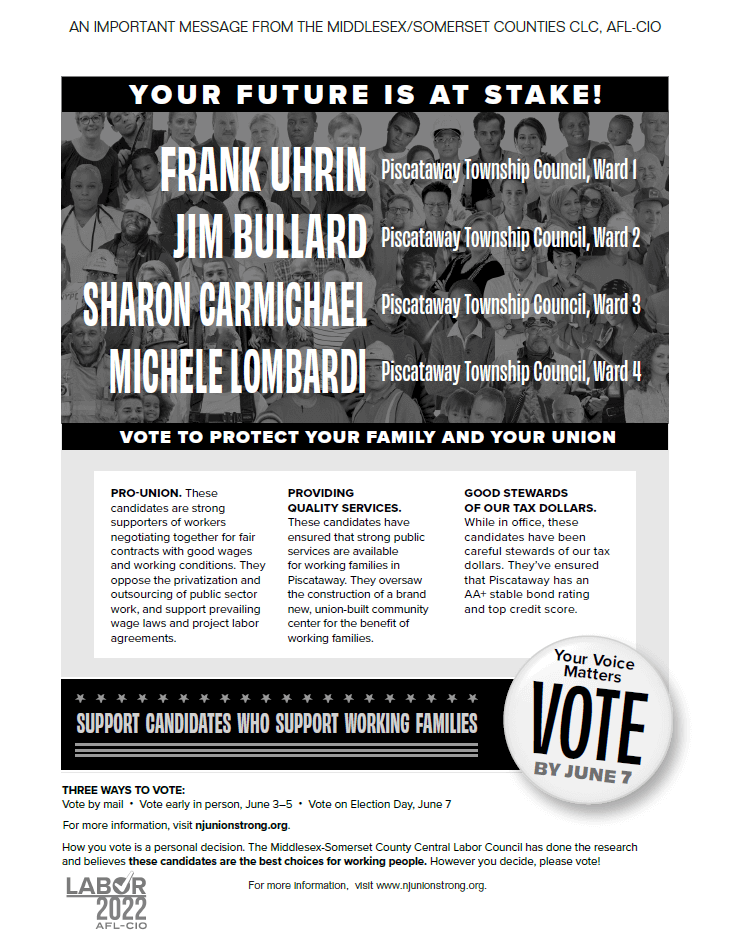 Early Vote Location: