They will be leaders for all Americans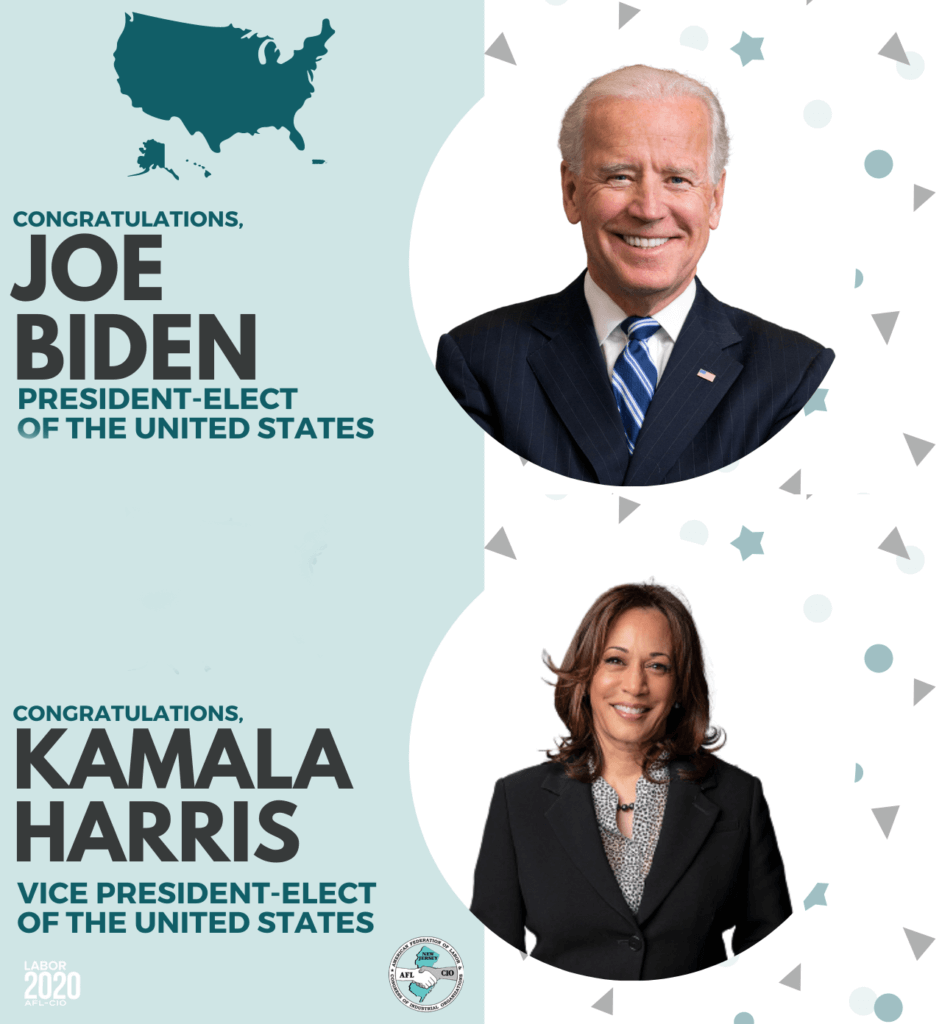 The New Jersey State AFL-CIO congratulates Joseph R. Biden Jr., the 46th President-elect, and Kamala Harris, the first woman and first person of color to be Vice President-elect. They will lead and serve every American man, woman and child with honesty, dignity and fairness.
And for that, we are celebrating!
Our vigorous and tireless campaigning started with thousands of union volunteers in New Jersey who then extended their efforts to battleground states like Pennsylvania, Georgia, Indiana and Michigan. They connected with their brothers and sisters in solidarity to ensure that every voice would be heard and that democracy would prevail.
President-elect Biden and Vice President-elect Harris will restore a bright future to America, where the economy works for everyone, where organizing rights are protected, where health care is accessible and affordable, where education prepares new generations for good-paying jobs, and where hard-working women and men can retire securely in dignity.
Now our work begins. So let's do it with solidarity.