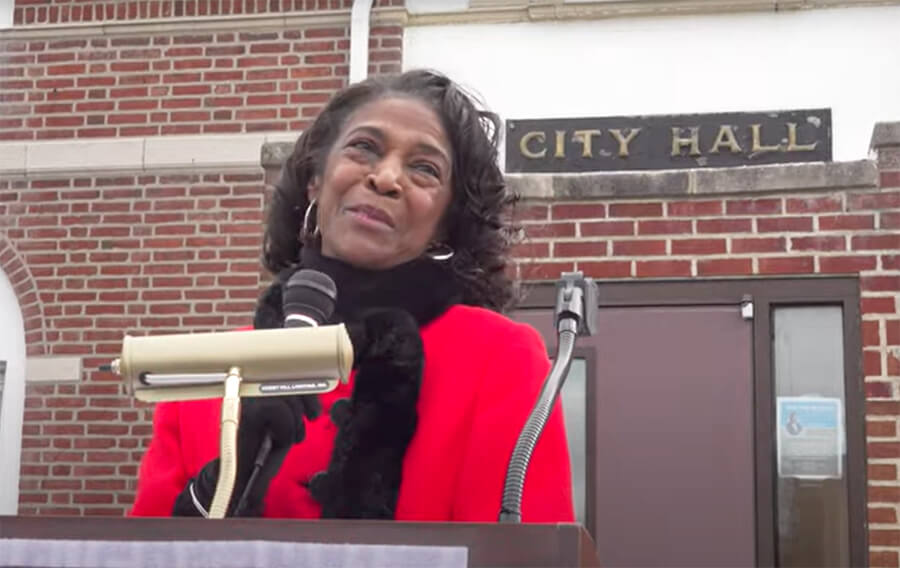 New Jersey State AFL-CIO-endorsed Labor Candidate Judy Ward has a new job in the new year. And in her new job, CWA 1000 Sister Ward will make history.
When Judy Ward takes the oath of office to become mayor of Pleasantville on Jan. 1, she will be the first woman mayor of the city and the first African American woman ever to be elected mayor anywhere in Atlantic County.
The Verizon retiree already was focused on making Pleasantville better as a councilwoman. "I spend a lot of time on city business" when she's not with her husband and grandchildren. But she decided it was time to take her public service up a notch to the mayoralty.
Sister Ward pointed out that the city's budget has been hit hard by things as simple as not being able to rent out city parks for events and not having municipal court in session, plus having to pay essential workers overtime to serve Pleasantville's residents well. But as a 15-year member of the city council – twice as council president – she know what it takes to keep Pleasantville running smoothly. "We're always looking for grants and other COVID relief funds."
Sister Ward went out of her way to thank the New Jersey State AFL-CIO for support, guidance and the labor endorsement in the Nov. 3 election. She graduated from the state labor federation's nationally acclaimed Labor Candidates School – virtual this year – and credited the LCS for giving her useful and practical tips on running a successful campaign.
"I'm not that into social media," she said, "but I learned just how important it is for campaigns these days. And when it comes to fund-raising, you can't just lean back and wait after you send a letter out," Sister Ward said. "In short, you have to bug them," she said with a chuckle.
"The support I got from the state AFL-CIO and the Atlantic/Cape May Central Labor Council contributed to my win, and I appreciate that. [The COPE Team was] always there for me, and I did not take that for granted.
"There's going to be a lot to do as mayor," she said. "It's a big blend of challenges. We have the COVID crisis, and we already were a distressed town.
"I think it's an exciting time for a woman's perspective on how to solve problems."