The New Jersey State AFL-CIO stood in solidarity with over 500 nurses and health care professionals today at a rally at the State House. Attending the rally were members from HPAE, JNESO, 1199J AFSCME, NJNU (CWA 1091), CWA Local 1036, NYSNA and USW, among others.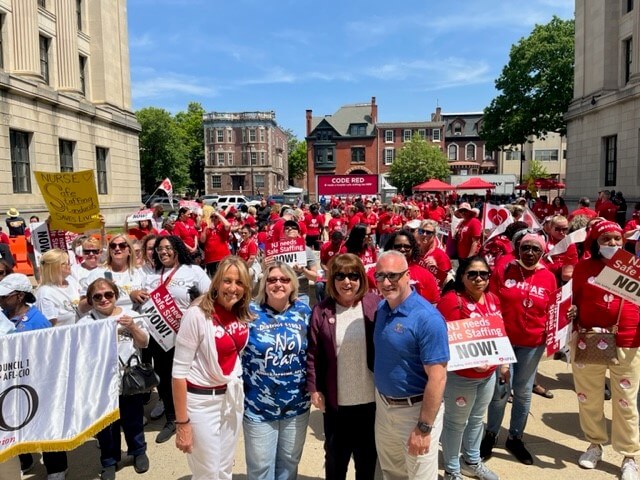 We are calling on legislators, on behalf of workers, patients, and community members and advocates to pass S-304.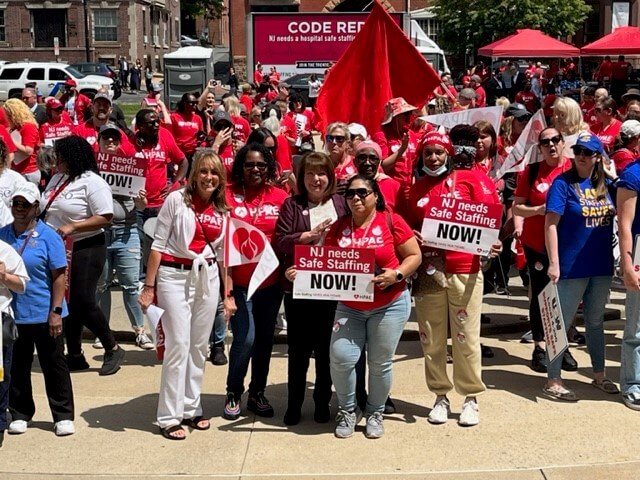 Attending the rally were Senator Linda Greenstein (D-14), Assemblyman Wayne DeAngelo (D-14) and Senator Pat Diegnan (D-18). They made their case to the rally participants that now is the time to act. Leadership from the Middlesex/Somerset and Ocean/Monmouth Central Labor Councils also attended the rally.
Trenton lawmakers need to take swift action to pass legislation that will not only recruit more healthcare workers into the profession but will also keep them from continuing to migrate out of healthcare.
The New Jersey labor movement is organized, united and ready to exercise our collective strength. Let's get it done!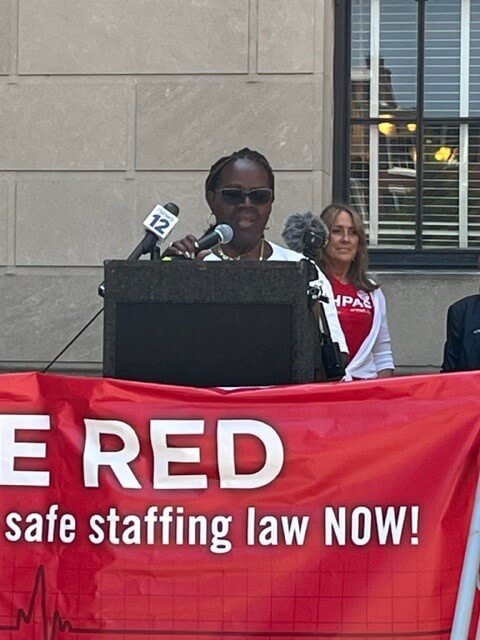 Elfrieda Johnson, Board President, JNESO
Laurel Brennan, Secretary- Treasurer, NJ State AFL-CIO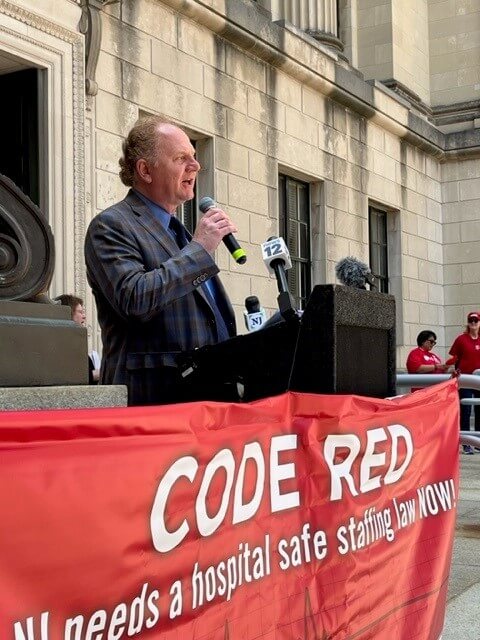 Wayne DeAngelo, IBEW 269, State Assembly LD 14
Linda Greenstein, State Senator, LD 14