The New Jersey State AFL-CIO thanks and commends Reps. Donald Norcross, D-1st District, Andy Kim, D-3rd District, and Mikie Sherrill, D-11th District, for their pro-labor work in advancing the National Defense Authorization Act of 2021 out of the House Armed Services Committee.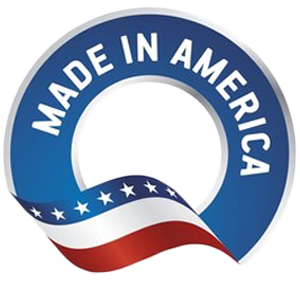 The bill, which creates and preserves jobs at military bases in New Jersey and the nearby region, such as Joint Base McGuire-Dix-Lakehurst, passed on a 56-0 bipartisan vote on Tuesday, July 1. In particular, the bill keeps a full set of KC-10 refueling tanker planes at MDL until their replacement planes – the KC-46 – arrive. It also offers incentives to increase local hiring for military construction programs that would put New Jersey building trades members to work.
Provisions that IBEW Brother Norcross authored will enhance "Buy American" standards for major defense acquisitions. Currently, for an item to be considered American made, it only needs to have 50% of its parts made in America. The Norcross amendment increases that standard to 75% by Oct. 1, 2021, and phases in a 5% per year increase until products are 100% American in 2026. This will help bring high-skilled jobs and manufacturing back to the U.S.
"New Jersey and the Delaware Valley are home to a number of defense facilities and industries that provide high-tech jobs and play an important role in our national security," Norcross said. "[This bill provides] continued support for the vital missions and groundbreaking work being performed at Joint Base McGuire-Dix-Lakehurst and Picatinny Arsenal … the ongoing defense research at Rowan University and NJIT, and shipbuilding efforts at the Philadelphia Navy Yard, which are all strategically critical to both our national security and New Jersey's economy."
"From delivering a pay raise for our troops, to making sure jobs and funding come home to New Jersey, we did this the right way," Kim said. "I'm proud to have delivered significant wins for our military and New Jersey in a truly bipartisan way."
The New Jersey State AFL-CIO praises the Garden State members of the House Armed Services Committee and the committee as a whole for their commitment to our nation's defense and our country's workforce. We respectfully ask the entire Congress to pass the NDAA and the president to sign it into law.