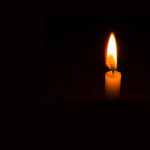 The New Jersey State AFL-CIO mourns the passing of Joseph D. Patero, whose advocacy in the state Assembly for workers' benefits and safety put New Jersey in our nation's forefront.
Patero, 88, of Manville died at home on June 20.
During his eight terms in the Assembly, he sponsored the landmark 1989 legislation to establish paid family leave in New Jersey. He ensured that the workers compensation fund would not run dry, even as he fought for increased benefits for workers who suffer injuries on the job.
He served as chairman of the Assembly Labor Committee for 13 years, with a special focus on improving workplace safety.
The New Jersey State AFL-CIO honors this champion of our labor movement's values. He will be missed.