Operation Feed Atlantic City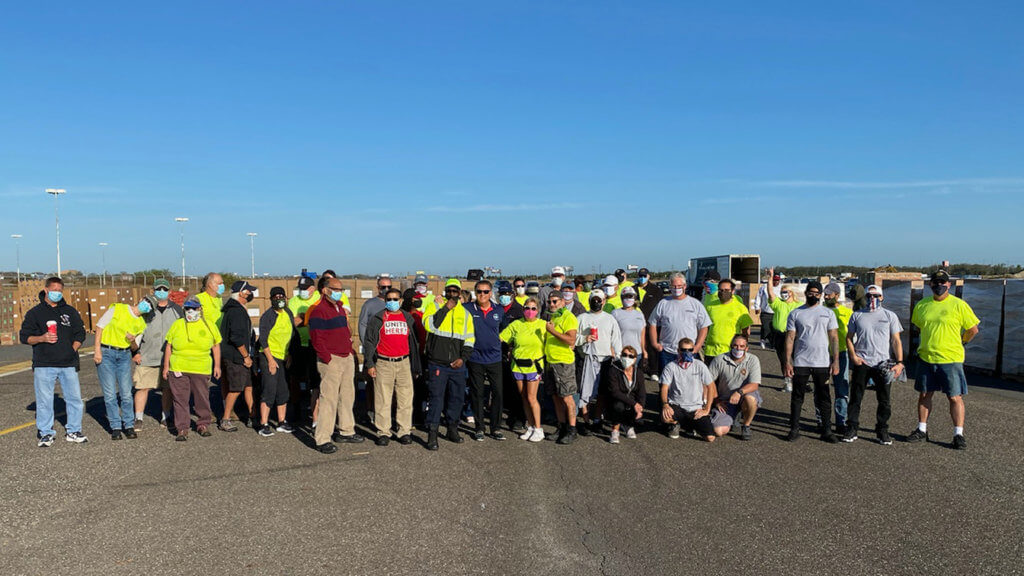 "When hard-working people are laid off," New Jersey State AFL-CIO President Charles Wowkanech said, "the food we provide helps them feed their children while at the same time lets them know that their union family cares."
On Thursday, Oct. 15, for the 11th time since the coronavirus pandemic walloped the casinos and related industries, brothers and sisters from Atlantic City's casino-related unions and other nearby affiliates volunteered their day to help distribute food kits to laid-off workers and the Shore resort's community at large. Members from IATSE, IUOE, NYSNA/Shore Nurses and UNITE-HERE provided the strong arms and the warm smiles.
"I'm so impressed with everyone who dedicated their time and energy at every one of these," President Wowkanech said. "These brothers and sisters treated all the recipients with dignity and respect"
The New Jersey State AFL-CIO and its affiliated unions, the New Jersey Casino Reinvestment Development Agency and the Community FoodBank of New Jersey held this distribution at Bader Field in Atlantic City, in an area where food insecurity runs high.
"I'm proud and thankful for everyone who made Operation Feed Atlantic City possible," President Wowkanech said. "The organizers, our affiliates, our generous donors, the union members doing whatever it takes to make this run smoothly … for all of that, I am deeply grateful."