The New Jersey State AFL-CIO urges all affiliates and their members to contact their New Jersey State Assembly members and ask them to pass A-3999. The pro-labor A-3999 seeks to reform the workers compensation system to aid essential workers who were infected with coronavirus on the job.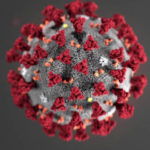 A-3999 has been scheduled for a vote in the New Jersey General Assembly on Thursday, July 30. Its companion, S-2380, already has been passed by the state Senate.
Click here to send a pre-written, pre-addressed email in support of A-3999.
Our frontline heroes are getting sick at their workplaces, but they must prove that their infection with COVID-19 coronavirus was job-related to get their well-deserved workers compensation benefits. Proving where the infection occurred is virtually impossible, which is why this bill is necessary. A-3999 would take the "burden of proof" off the worker and set up a presumption that the infection happened on the job.
The bill covers only essential workers who interact with the public during the course of their employment.
A-3999 is sponsored by Deputy Majority Leader Thomas P. Giblin, D-34th District, Deputy Speaker Burzichelli, and Assemblywomen Carol A. Murphy, D-7th District, and Joann Downey, D-11th District. The New Jersey State AFL-CIO thanks them for standing up for working families amid this unprecedented pandemic.