Operation Feed Atlantic City 0422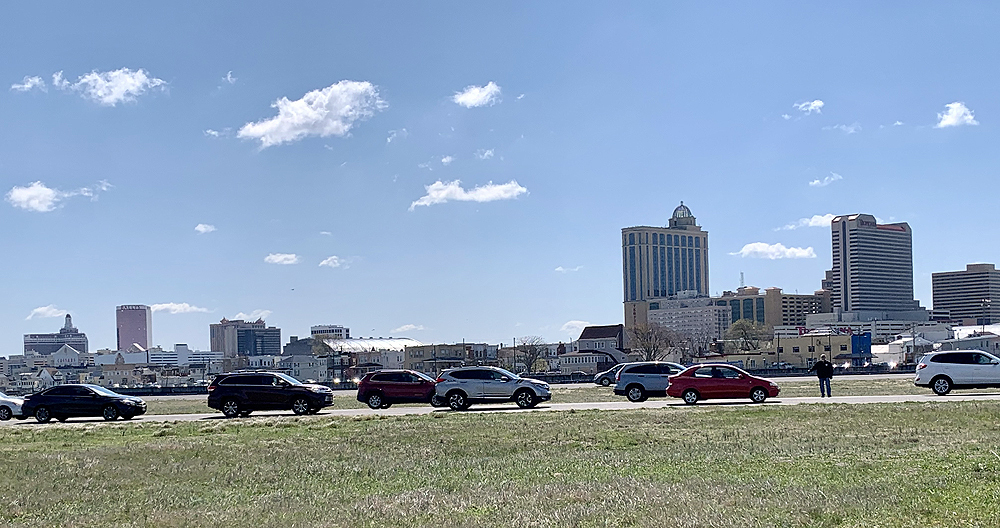 The need for food assistance is still evident in Atlantic City, and so is the solidarity and generous spirit of the union brothers and sisters who staffed the Operation Feed Atlantic City food distribution on Thursday, April 22, 2021.
With unseasonably chilly winds whipping over Bader Field, dozens of union volunteers from IATSE, IUOE, NYSNA/Shore Nurses and UNITE HERE loaded groceries and other food kits for their out-of-work union brothers and sisters and the Atlantic City community.
Operation Feed Atlantic City, sponsored by the New Jersey State AFL-CIO and its affiliates, the Community FoodBank of New Jersey and the New Jersey Casino Reinvestment Development Authority, has been assisting union members and the community in need for more than a year. Atlantic City remains one of the hardest-hit among all regions in the nation affected by the economic impact of the coronavirus.
The New Jersey State AFL-CIO intends to continue these union-led food distributions as long as the need remains. We want our brothers and sisters to know we are there for them, so in the spirit of solidarity, please know your support matters!
Please make checks payable to our 501(c)(3) account.
New Jersey State AFL-CIO Community Services Agency Inc.
106 West State Street
Trenton, NJ 08608