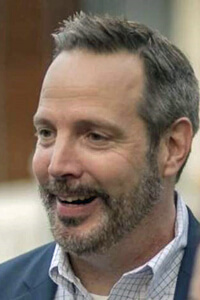 The New Jersey State AFL-CIO congratulates Labor Candidate Rob Lewandowski on his re-election to the Collingswood Borough Commission on Tuesday, May 11.
The Collingswood community clearly embraced his progressive record and vision for the future of the borough, which is why Brother Lewandowski was the top vote-getter in this bitterly contested non-partisan election. His advocacy and activism for the environment and sustainable living through forward-looking ordinances, plus his spearheading the Collingswood Community Policing Program, enhances everyone's quality of life and makes his hometown a safe community for families.
Collingswood voters agreed, sweeping Brother Lewandowski – the communications director for the Laborers-Employers Cooperation and Education Trust (LECET) of the Laborers' International Union of North America – and his running mates to a decisive 2-1 victory over upstart challengers.
Commissioner Lewandowski's smashing success at the polls is the 1,138th Labor Candidate victory since the New Jersey State AFL-CIO Labor Candidates Program's inception in 1997. The Labor Candidates Program recruits, trains and mentors union members running for public office. Our Labor Candidates hold offices at nearly every level of federal, state, county and local government.