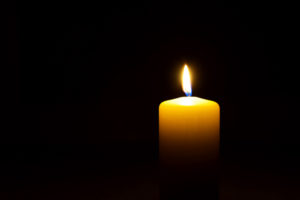 The New Jersey State AFL-CIO was saddened to learn of the passing of Bakery, Confectionery, Tobacco Workers and Grain Millers International Union President David B. Durkee, who died March 30 at age 66 after a courageous battle with cancer.
Throughout the New Jersey federation's long, productive and deeply cordial relationship with Brother Durkee, he distinguished himself simultaneously as a devoted husband, father, grandfather, brother and friend as well as an unwavering, untiring and relentless warrior for protecting and advancing the rights and standard of living of union members and their families.
We will miss him deeply.
In its tribute, the BCTGM honored President Durkee, forever a union organizer at heart, as someone who often quoted Mother Jones. "In this troubled time," the union said, "he would urge us all to: 'Pray for the dead and fight like hell for the living.'"