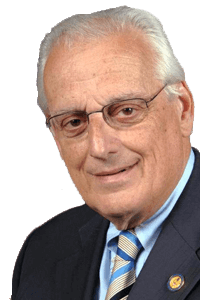 The New Jersey State AFL-CIO congratulates Rep. Bill Pascrell Jr., D-9th District, on his appointment as the chair of the Oversight Subcommittee of the House Ways and Means Committee.
Pascrell, a longtime friend of working people in New Jersey, succeeds the late civil rights icon Rep. John Lewis, D-Ga.
"We wish our friend Congressman Pascrell success leading this important and powerful subcommittee," said New Jersey State AFL-CIO President Charles Wowkanech. "He is the right person to tackle all the work that lies ahead. We know he always has New Jersey's hard-working taxpayers as his first priority."
The Oversight Subcommittee's mandate is transparency and accountability. It tracks federal government revenues, including taxation, Social Security and Medicare. For the last four years, the subcommittee has worked for the release of President Trump's tax returns.