The New Jersey Assembly Budget Committee has brought the Responsible Collective Negotiations Act a step closer to passage by advancing it to the full Assembly for consideration.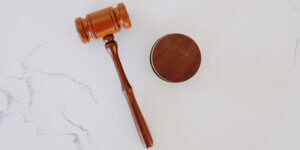 The bill, A-5862, which the committee released on a party-line vote, would strengthen public employee unions' position in collective bargaining by expanding the list of items open to negotiation.
The New Jersey State AFL-CIO and many public employees unions support this legislation, and they thank Assembly Budget Committee Chair Eliana Pintor Marin, D-29th District, and Vice Chair John J. Burzichelli, D-3rd District for their leadership in guiding this through the committee. The state labor federation and its affiliates also thank Assembly members Daniel R. Benson, D-14th District, Gordon M. Johnson, D-37th District, John F. McKeon, D-27th District, Carol A. Murphy, D-7th District, Verlina Reynolds-Jackson, D-15th District, William W. Spearman, D-15th District, and Benjie E. Wimberly, D-35th District, for their yes votes.
Assembly members Robert D. Clifton, R-12th District, Serena DiMaso, R-13th District, Nancy F. Munoz, R-21st District, and Harold J. Wirths, R-24th District, voted against advancing the Responsible Collective Negotiations Act.
The New Jersey State AFL-CIO respectfully asks Speaker Craig J. Coughlin to post this pro-labor bill for full Assembly consideration.