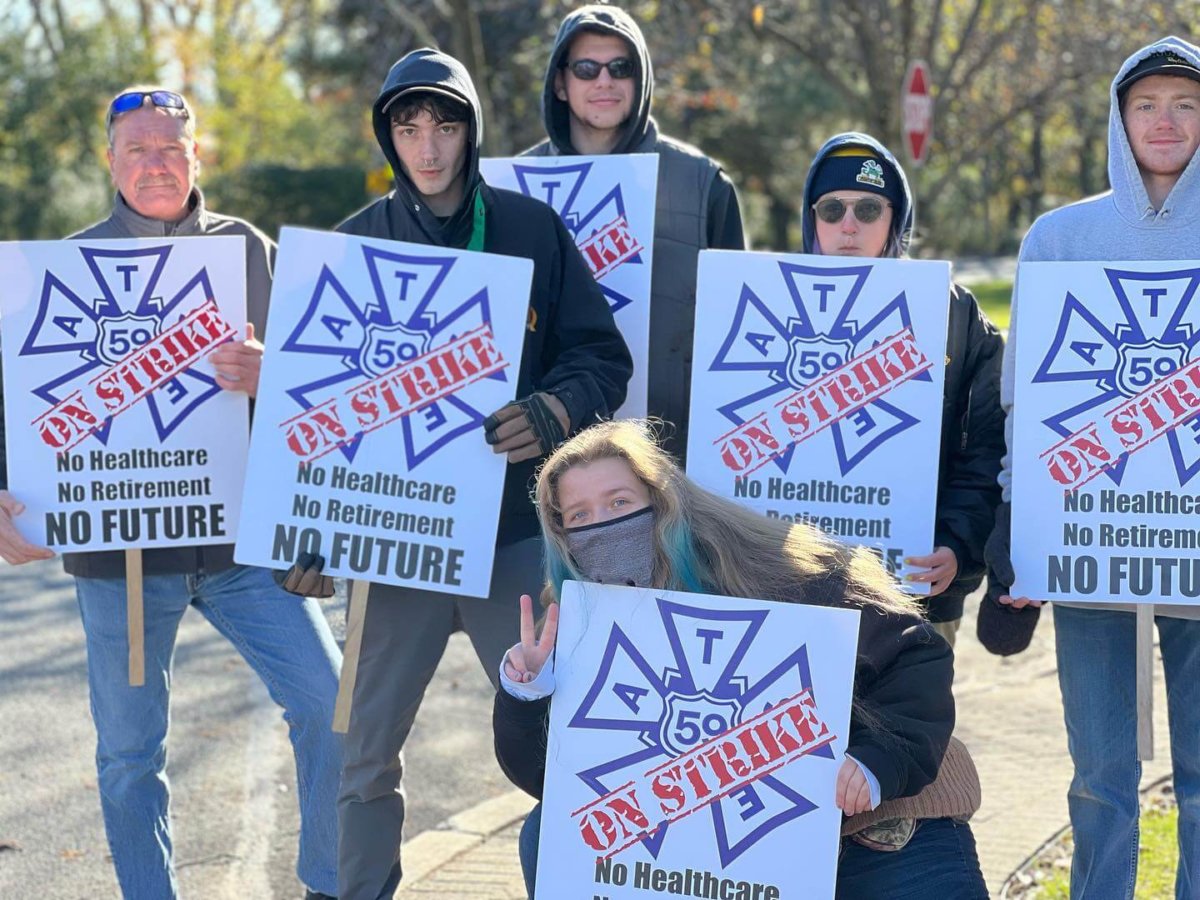 NJ State AFL-CIO Officers and Assemblyman Gary Schaer will be there in a show of Solidarity
IATSE Local 59 brothers and sisters have been on strike for a month and negotiations are at a standstill. They have not seen a raise in 10 years and their health care benefits have been stripped.
All these members want is a fair contract and we need to stand in solidarity with them!
As many of us prepare for the Thanksgiving holiday, a time when we count our blessings, let's show some solidarity and gratitude for these member who are standing up for workers' rights.
Let's send SMG Exhibition Services a strong message that these members are not alone. We need you to be there in a show of strength and solidarity.
We appreciate the participation and efforts of Assemblyman Gary Schaer who will be joining us on the picket line.
DATE: Wednesday, November 24, 2021
TIME: 7:30 a.m. -11:00 a.m.
PLACE: Meadowlands Convention Center
355 Plaza Drive, Secaucus, NJ

Parking is available at Sam's Club, one block west of the convention center.
For additional information, please contact IATSE Local 59 President Greg Hancox at 201-757-6846 (cell) or via e-mail at hancoxgreg@aol.com