The New Jersey State AFL-CIO strongly opposes the State Health Benefits Commission's recent decision to move forward with an unaffordable increase in healthcare costs for public workers.
The costs will be born not only by public workers, but also result in higher property taxes throughout the state as counties, municipalities and school districts are forced to pass on the price increases to residents.
The only way to stop these price hikes and tax increases in a way that is fair is for the New Jersey legislature to pass a bill to appropriate funds that will provide relief for county and local governments as well as workers.
Click here to tell New Jersey legislators to stop these price hikes and tax increases now!
You can also call the healthcare action hotline at 833-479-1993 and tell them:
"My name is ______, I'm concerned about the huge increase in State health benefit premiums. I live in XXXX.
With the high cost of inflation and gas prices, I can't afford the tax increase we'll get hit with if the Legislature and Governor doesn't appropriate the $330 million dollars needed to offset the cost of the increased healthcare premiums. Neither can local and county government workers.
I urge you to please provide the $330 million needed to give meaningful relief to workers, taxpayers and towns."
Please also attend these weekly rallies, being held every Thursday until our leaders move to prevent these unaffordable healthcare costs and tax increases: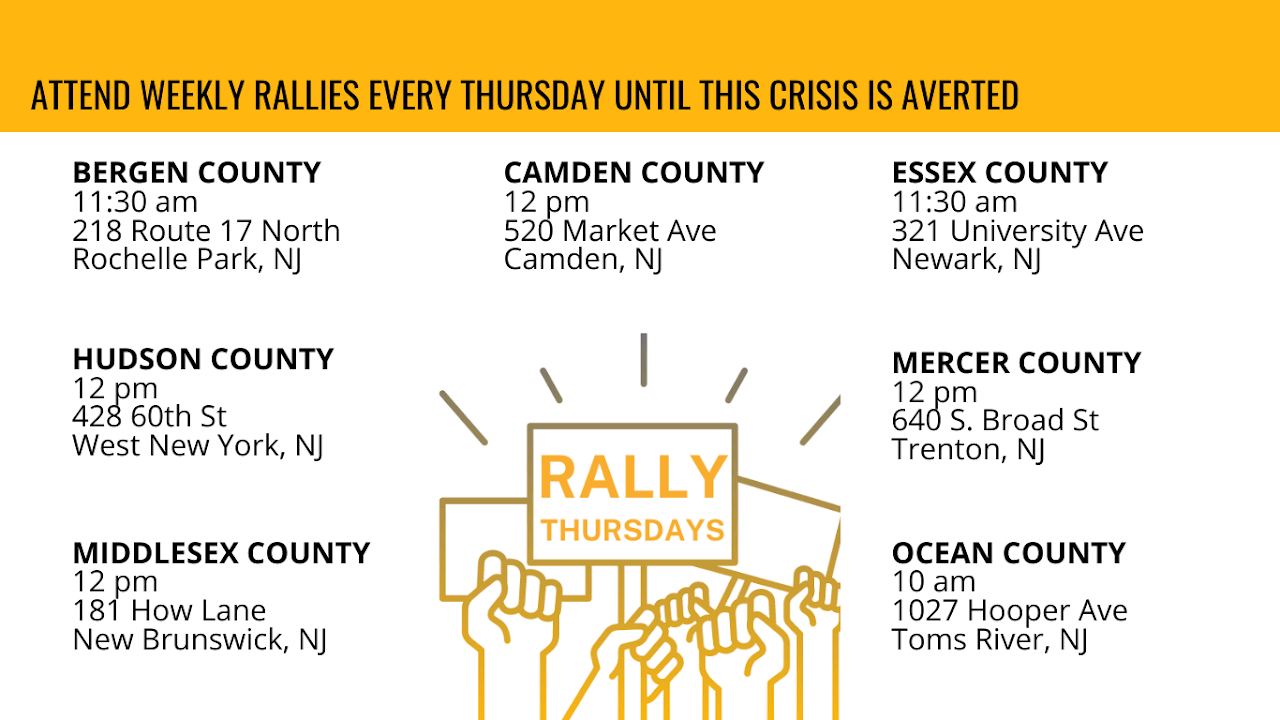 To learn more, please visit: https://www.affordablenj.org/