Labor congratulates Murphy, Labor Candidates
Congratulations to our pro-labor Gov. Phil Murphy as he achieves victory in the fiercely contested Election of 2021! The New Jersey State AFL-CIO celebrates our state chief executive's historic re-election as he becomes the first Democratic governor to win a second term since 1977.
Every vote mattered in this close race! Working people's voices are being heard as every vote is counted!
Now Gov. Phil Murphy and Lt. Gov. Sheila Oliver – along with our union brothers and sisters in the state Senate and Assembly, our 44 Labor Candidates in state, county and local elected positions, and all of our victorious New Jersey State AFL-CIO-endorsed candidates – can keep the Garden State working for every man, woman and child and strengthening our communities. We look forward to four more years of progress.
The state's Labor Movement was proud to support him, our lieutenant governor and all of our endorsed candidates. Our Labor Movement's countless contributions clearly made the difference in this historic election.
The New Jersey State AFL-CIO thanks our Central Labor Councils, Building Trade Councils, affiliated unions and community allies, and most especially our thousands of union volunteers from every sector of labor and every part of the state who walked, texted, phoned and participated in our online and digital campaigning right up until the minute the polls closed to Get Out The Vote.
This election was bittersweet, however. Our Ironworkers Brother Steve Sweeney, the longest-serving President of the New Jersey State Senate, lost his bid for re-election. We are proud and grateful for Senate President Sweeney's dedicated and distinguished service to his hometown, to Gloucester County and to our state, from his days as freeholder throughout his tenure in the Legislature. Thanks to his advocacy born from his labor roots and a caring heart, New Jersey working people benefit from paid family leave, a minimum wage on its rapid rise to $15 an hour, and a public school system known as the best in the country, among many, many other progressive achievements.
We also thank IBEW Brother Eric Houghtaling for his efforts on behalf of working families as an Assemblyman, and we wish him and Senate President Sweeney success and happiness as they start new chapters in their lives.
Once again, the New Jersey State AFL-CIO's officers and staff congratulate Election 2021 winners, and we congratulate and thank every brother and sister who contributed time, energy and ingenuity to this historic and hard-fought campaign. These victories belong to all of us.
A full list of 2021 Labor Candidate victories is below: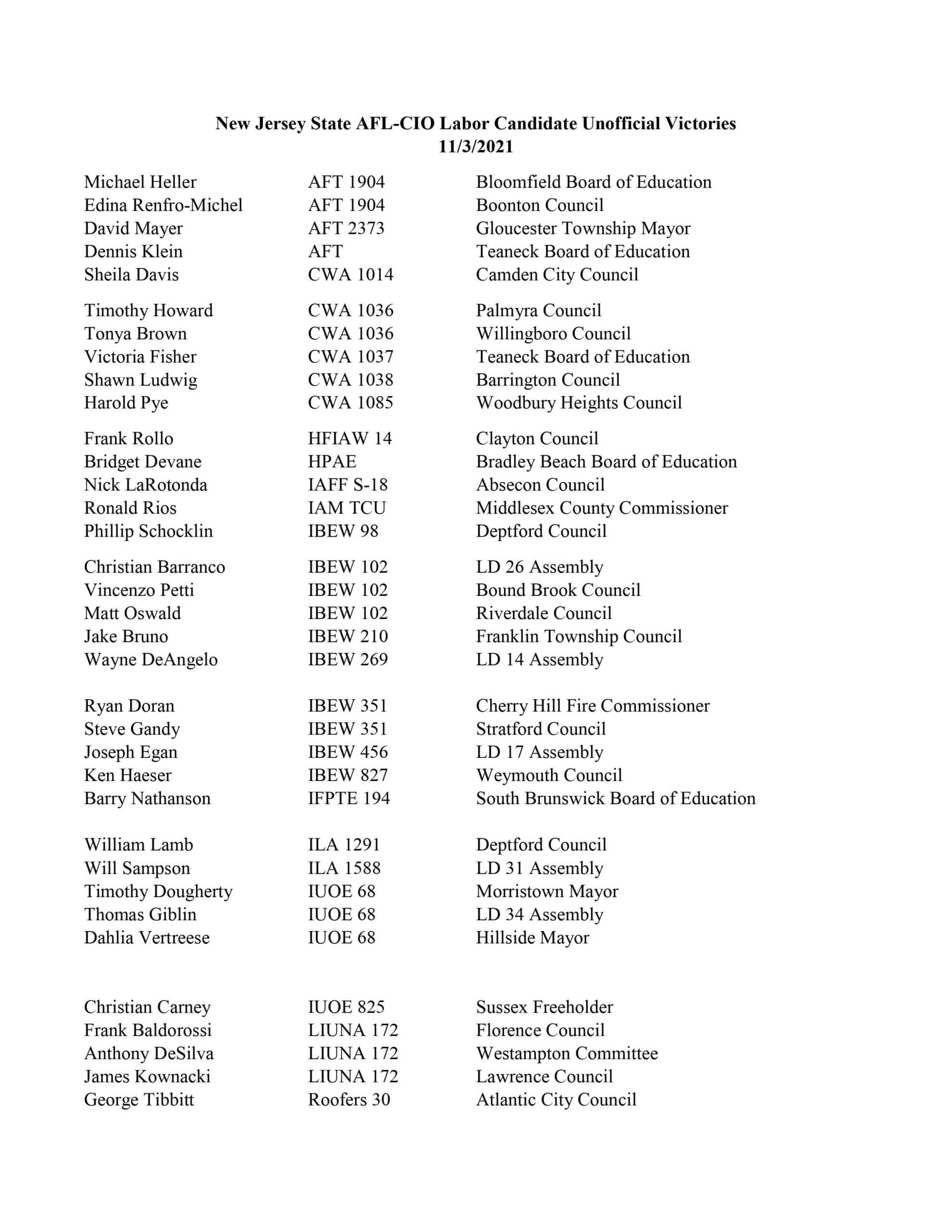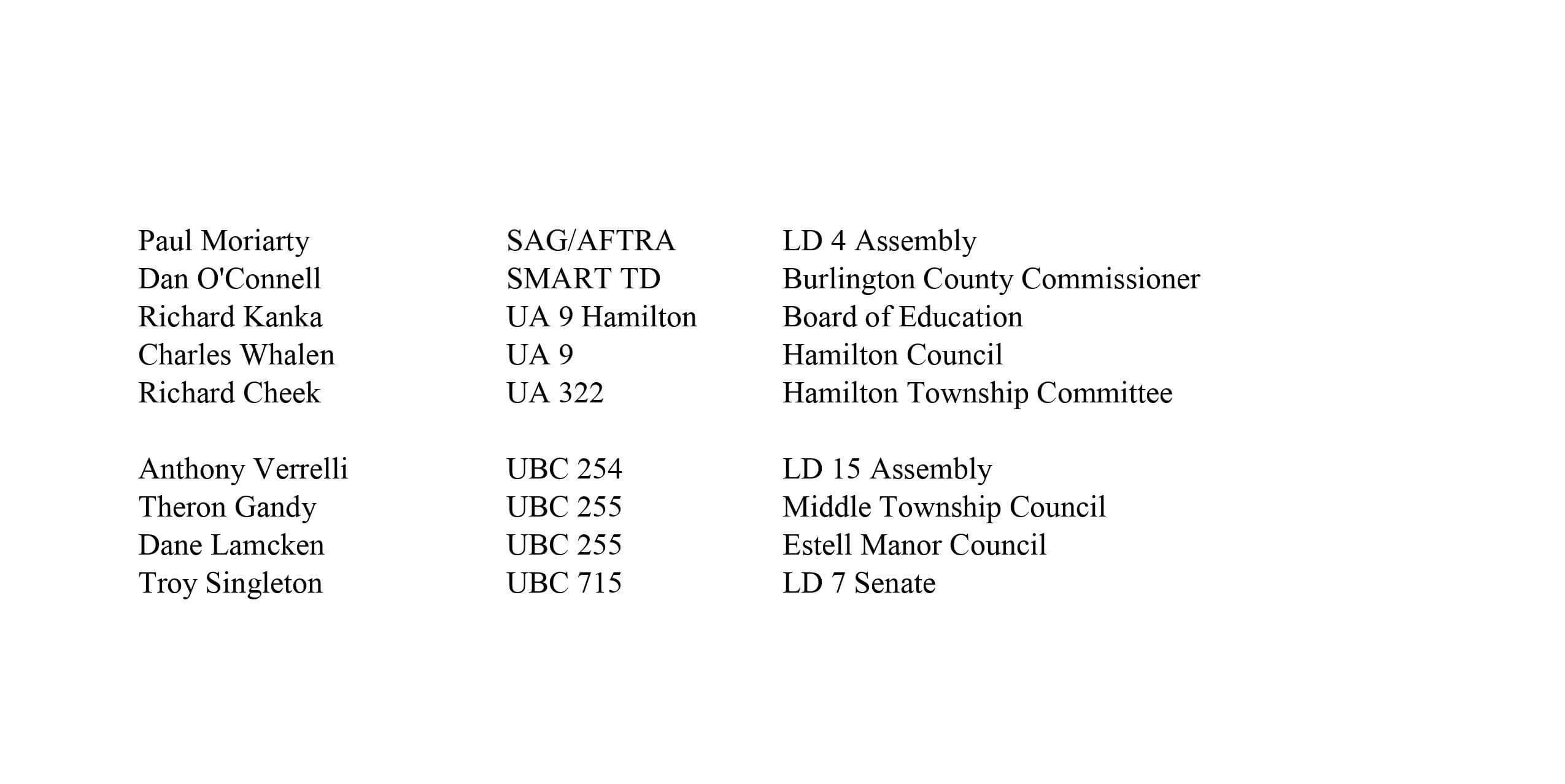 We worked together and we won together!