New Jersey House Members Are Co-Sponsors, Including 2 of Only 3 Republicans Nationally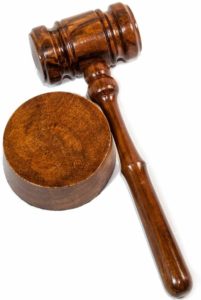 The New Jersey State AFL-CIO commends the members of our state's House delegation who are original co-sponsors of the Public Service Freedom to Negotiate Act (HR-5727). This desperately needed legislation will ensure that public servants can organize and collectively bargain for fair wages and good workplaces.
"This legislation will undo the damage done by the fatally flawed Janus v. AFSCME Supreme Court decision," New Jersey State AFL-CIO President Charles Wowkanech said. "Ever since the ruling came down in 2018, non-union workers have benefitted from the contracts that unions have negotiated without contributing a dime in dues to support the unions' tireless efforts on their behalf. That's the very definition of unfair. The Public Service Freedom to Negotiate Act will set things right."
The legislation, which was re-introduced on Tuesday, October 26, 2021, will also set standards on how public sector workers can form a union, collectively bargain, and conduct dispute resolutions fairly.
The Public Service Freedom to Negotiate Act is co-sponsored by Reps. Donald Norcross, D-1st District, our IBEW brother, Jeff Van Drew, R-2nd District, Andy Kim, D-3rd District; Chris Smith, R-4th District, Josh Gottheimer, D-5th District, Frank Pallone Jr., D-6th District, Tom Malinowski, D-7th District, Albio Sires, D-8th District, Donald Payne Jr., D-10th District, Mikie Sherrill, D-11th District, and Bonnie Watson Coleman, D-12th District.
Congressman Smith, a longtime fierce advocate for workers' rights, and Congressman Van Drew are two of only three Republicans in the House of Representatives to sign on as sponsors.
The New Jersey State AFL-CIO respectfully asks the House and Senate to pass this measure promptly.