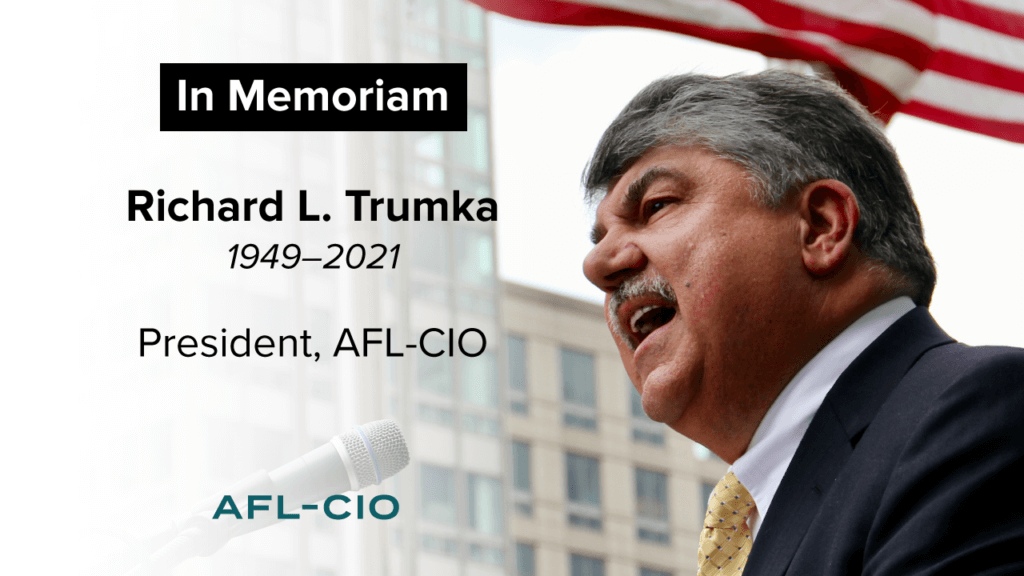 The New Jersey labor movement continues to mourn our dear friend and leader, longtime AFL-CIO President Richard L. Trumka, who passed away on Aug. 5.
For those among us who would like to pay our respects to the labor legend, his family is providing us the opportunity on Saturday, Aug. 14, between 10 a.m. and 3 p.m. President Trumka is making one last trip to the House of Labor, a place and an idea that he loved so much.
WHEN: Saturday, Aug. 14, 2021, 10 a.m.-3 p.m. ET
WHERE: 815 Black Lives Matter Plaza (16th St. NW), Washington D.C.
All safety protocols will be strictly enforced, including mask requirements and social distancing.
The New Jersey State AFL-CIO, its officers and staff, and all affiliates and allies send our deepest condolences to the Trumka family. May his memory be a blessing.